TRUSTED HEALTH CARE SERVICE PROVIDER
Splendid Health is a 100% Black, female owned enterprise, and the brainchild of serial entrepreneur, Ms Zama Phakathi. Splendid Health provides: 
 • Specialised Clinical Diagnostic Products
 • e-Health solutions for private and public sector Healthcare
 • e-Health solutions are cost effective, easily implementable and to the benefit of healthcare providers and their patients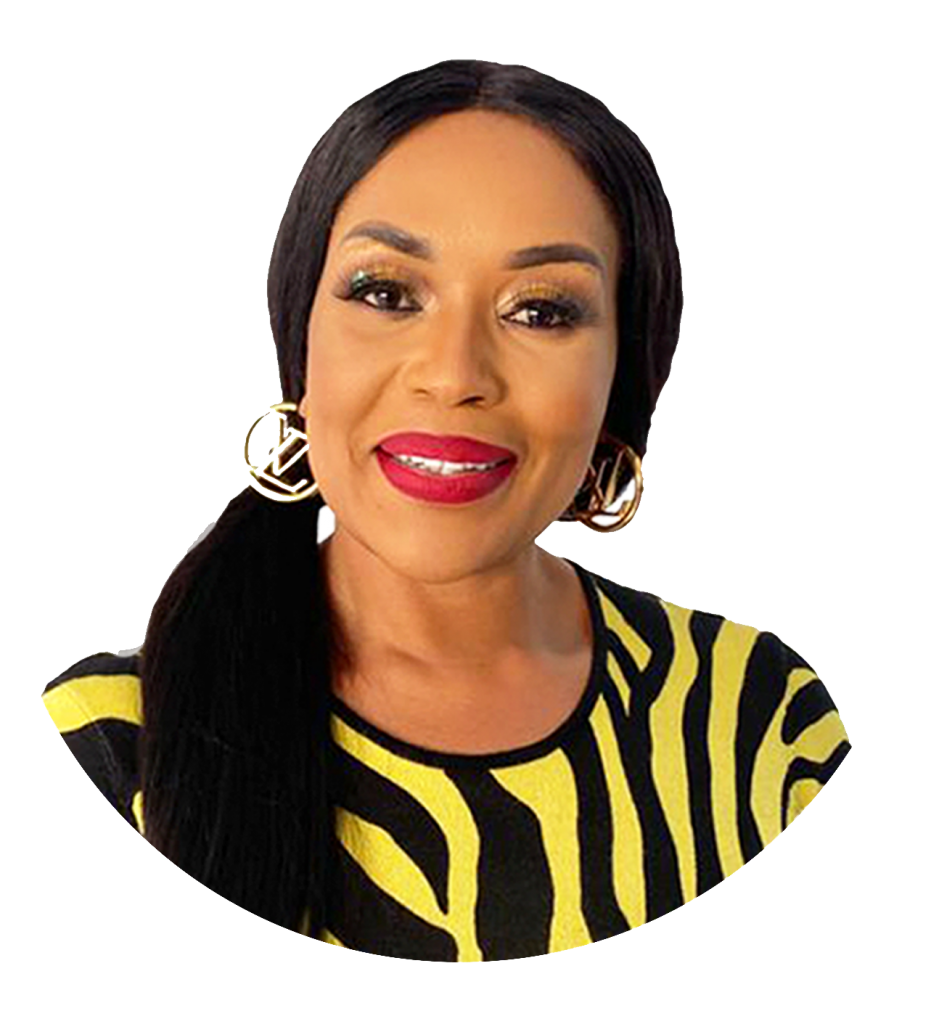 ZAMA PHAKATHI
SPLENDID GROUP CEO

Ms. Zama Phakathi is an astute businesswoman who has boldly navigated the business world to reach greater heights of success. She holds ownership and leadership positions in various entities which include the following:
·      CEO of Splendid Marketing and Communications
·      MD of Splendid Health (Pty) LTD
·      MD of Splendid IT (Pty) LTD
·      MD of Impeccable Skills Development & Training
·      Founder & MD of the Zama Phakathi Foundation
Ms. Zama Phakathi has served on various boards and councils.
Professional Bodies
The Splendid Group entities are affiliated with professional bodies
 through various institutes such as:
          · Institute of Directors in South Africa (IoDSA)
          · Public Relations Institute of South Africa (PRISA)
          · Marketing Association of South Africa (MASA)
          · Member of Black IT Forum (Women in ICT)
          · Information Technology Association of South Africa (ITA)
Achievements:
·       2018: Top Co National Business Awards – Top Young Executive of the Year
·       2014: Standard Bank Top Women Achiever Awards – Fast Growth Women-Owned SMME Award and Finalist under the category "Top Young Female Entrepreneur".
·       2012:  Durban Chamber of Commerce – Alec Rogoff Award in recognition for B-BBEE, CSI and overall business systems and performance.
·       2009: Businesswomen's Association's Regional Achievers Award under the most contested category, the Corporate Category.
COVID - 19 Protective Clothing and Medical Supplies
WE OFFER A FULL RANGE OF PROTECTIVE CLOTHING AND MEDICAL SUPPLIES, INCLUDING THE FOLLOWING:
• SURGICAL GOWNS
• DISPOSABLE LAB COATS
• DISPOSABLE PLASTIC APRONS
• N95 MASKS
• EXAMINATION GLOVES
• NON-WOVEN SHOE COVERS
• HAND SANITIZERS
• DISINFECTANTS
• 3 PLY MASKS
• FFP2 MASKS
e-Health Management Systems
PATIENT EXPERIENCE MANAGEMENT (QUEUE MANAGEMENT):
• SELF/MANUAL CHECK-IN USING ID NUMBER
• PRODUCE TICKET OR SEND TICKET NUMBER SMS
• PATIENT ROUTING: SENDING PATIENTS TO CORRECT DEPARTMENTS VIA WAITINGROOM SCREENING E.G "PATIENT 1036 TO RADIOLOGY"
• PATIENT FEEDBACK
PATIENT EXPERIENCE MANAGEMENT SYSTEMS
PATIENT HEALTH MANAGEMENT (FILE/DATA MANAGEMENT):
• DECENTRALISED DATABASE OF PATIENT'S HEALTH RECORDS
• DATABASE ACCESSIBLE BY PATIENT ID
• KEEP A RECOD OF PRE-EXISTING CONDITIONS, ALLERGIES, MEDICATION, BLOOD TYPE ETC..
• ALLOW DOCTORS TO ACCESS FULL MEDICAL HISTORY OF PATIENT, INSTANTLY
• DIGITAL RECORDS KEEPING FOR PATIENT
SPLENDID HEALTH OFFERS THE LATEST IN HEALTHCARE SOLUTIONS. OUR TEMPORARY HOSPITALS PROVIDE SHORT AND MEDIUM TERM SOLUTIONS FOR QUALITY HEALTHCARE PROVISION.
OPTIONS
THE TEMPORARY CLINICS COME IN A NUMBER OF OPTIONS, DEPENDING ON NEED AND THE SPACE AVAILABLE:
24 BED WARD

50 BED WARD

100 BED WARD

200 BED WARD

300 BED WARD

500 BED WARD
1500 BED WARD
GLOBALLY, COVID-19 HAS EXPLOITED WEAKNESSES IN HEALTHCARE; NAMELY, THE SHORTAGE OF INFRASTRUCTURE AND BEDS. HEALTH MINISTER, DR ZWELI MKHIZE, PREDICTED THAT 60 TO 70% OF ANY COMMUNITY IN SOUTH AFRICA WILL CONTRACT THE NOVEL CORONA VIRUS. SOUTH AFRICA'S ALREADY STRAINED HOSPITALS, WILL NEED BACK UP FACILITIES FOR THE SHORT AND MEDIUM-TERM OF THIS VIRUS.
OUR TEMPORARY HOSPITAL SOLUTION WILL ASSIST BY:
INCREASING THE NUMBER OF BEDS AVAILABLE

SOCIAL DISTANCING COVID-19 PATIENTS

QUARANTINING COVID-19

ACTING AS SPECIALISED FACILITIES FOR CORONA VIRUS IN PLACES WHERE HOSPITAL FACILITIES ARE FAR AWAY

PROVIDING BETWEEN 24 TO 1500 BED WARDS IN A MOBILE, TEMPORARY FACILITY
SOUTTH aFRICA hEalth Care SOLUTIONS
THE SOUTH AFRICAN HEALTHCARE SECTOR IS DUE FOR ROBUST CHANGE IN THE COMING YEARS, WITH PLANNED IMPLEMENTATION OF THE NATIONAL HEALTH INSURANCE. THE COUNTRY ALREADY FACES CHALLENGES OF REACHING SOUTH AFRICANS AS HOSPITALS AND CLINICS ARE BURSTING AT THE SEAMS WITH PATIENTS, AND MORE BEDS ARE REQUIRED TO MEET THE NEEDS OF OUR CITIZENS.
THE SPLENDID HEALTH TEMPORARY CLINICS PROVIDE IDEAL MEDIUM TO LONG-TERM SOLUTIONS FOR GOVERNMENT. THE TEMPORARY HOSPITALS OFFER THE FOLLOWING BENEFITS:
QUICK TO ASSEMBLE AND INSTALL

(2 TO 3 WEEKS FOR A 24 BED CLINIC)

EASILY SANITISED

MOBILE

FACILITY

EASILY INTEGRATED

WITH EXISTING INFRASTRUCTURE, SEWAGE, WATER AND ELECTRICITY CONNECTION POINTS
DISINFECTING AND SANITISATION SERVICES
PROTECT YOUR CLIENTS, FAMILY AND OTHERS FROM COVID-19 BY MAKING USE OF OUR DISINFECTING AND CLEANING SERVICES
INFRASTRUCTURE, SEWAGE, WATER AND ELECTRICITY CONNECTION POINTS OUR SERVICES ARE CUSTOMISED FOR BOTH PRIVATE AND PUBLIC SECTORS INCLUDING BUT NOT LIMITED TO, HOSPITALS, CLINICS, LIBRARIES, PRISONS, POLICE STATIONS, RANKS, SCHOOLS, BANKS, SUPERMARKETS, WAREHOUSE, FACTORIES, MALLS, VEHICLES, TAXIS, BUSES, PRIVATE RESIDENCES ETC.…
OUR FUMIGATION IS CHARGED PER SQUARE METER.
reduce your risk of covid-19 infection
Wash your hands with soap or use hand sanitiser 
Cover your cough or sneeze with your sleeves or tissues. Dispose the tissue and wash your hands afterwards 
Keep a distance  of around 1 meter away from others in public 
Always stay at home unless you have an important reason to leave the house